Why Switch to Propane for Your Landscaping Business?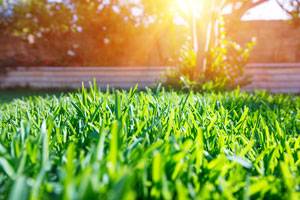 Competition is fierce for professional landscapers in Ontario these days, with everyone looking for new ways to expand their business, cut their costs, and stick around for the long haul.
Want to know one of the best ways to get a leg up on your peers in the local landscaping market? Switch your lawn maintenance equipment from gasoline to propane gas.
Versatile enough to use for gear ranging from commercial lawn mowers and trimmers to your fleet of delivery trucks, propane gas is a great choice because it is:
Economical – With lower costs and no fuel tax, you'll reduce fuel costs by at least 10 percent with propane – and probably much more.
Clean – Propane has a higher octane rating than gasoline, so you'll spend less money on oil changes and ongoing maintenance (not to mention that your equipment will spend more time working and less time in the shop)
Eco-friendly – Propane emits up to 60 percent less carbon than other fuels, which will give you an advantage when you bid on jobs with environment-conscious customers.
Spill- and steal-proof – With its closed fuel system, propane virtually eliminates costly spills and fuel theft.
Abundant in Canada – Canada is the world's fourth-largest propane producer, and more than half of the propane our country produces stays right here at home. There will always be propane on hand for you!
If you're looking for a new way to stand out in a crowded Ontario professional landscaping market, propane could be just the advantage you're looking for – and Core Fuels / Red Cap Propane Ltd. is your source for all your propane delivery needs.
Make Core Fuels the propane supplier for your Ontario-based landscaping business! Contact us today to learn more, or to become a Core Fuels propane customer.