Meet the Core Team: Pat Rowsell
Our spotlight focuses, this month, on Pat Rowsell at our Cambridge office. As the beloved veteran of our staff, this year will mark Pat's 21st year with Waterloo County Propane. His domain is the propane dispensing depot where he fills and prepares propane cylinders for our delivery drivers, as well as assists customers with cylinder and auto propane. Anyone who's dealt with Pat can appreciate his charm, personality and positive attitude. When asked about his work, Pat smiled and mentioned how much he enjoys the exercise, the people, proximity to home and his depot office. "That's what I always liked about it!" expressed Pat.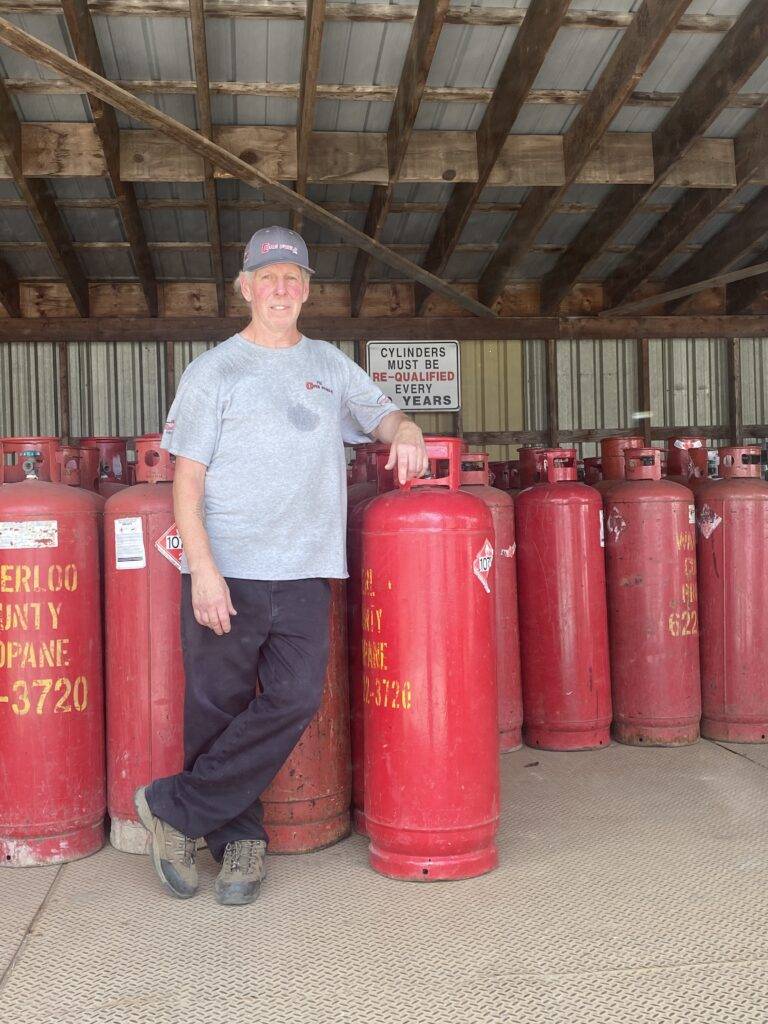 Although born in Toronto, Pat spent most of his childhood in Newfoundland. He laments the cold and windy winters out east, but loves to visit when the weather is suitable. He moved back when he was twenty and worked at a textile company and General Motors before landing at Waterloo County Propane.
Pat's passion is spending time outdoors with his spouse and son. He loves to fish and shoot some hoops with his boy. His family also enjoys trips to the beach – specifically Port Burwell. As a die-hard Leafs fan, Pat gets plenty of time outdoors after routine early departures from the playoffs! Go Leafs Go!