Is Propane Green Energy?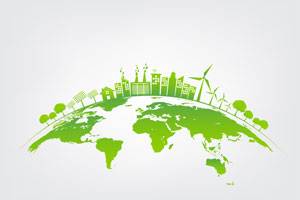 While steps like recycling bottles and replacing our SUVs with hybrids will help grow your green footprint, there are few things that will affect your impact on the planet more than changing the way you power your Ontario home.
If you're looking for a greener way to fuel your appliances without sacrificing comfort or performance, look no further than propane gas.
Propane gas: high efficiency, low emissions performance
Propane is one of the lightest, simplest hydrocarbons in the universe – and as a result, it is one of the cleanest-burning of all fossil fuels. It's so clean, in fact, that propane is not considered a greenhouse gas!
When you choose propane-powered appliances for your home, farm, or business, you will be:
Reducing emissions – Propane combustion produces less than half the greenhouse gas emissions of electricity to produce the same amount of energy. It also contains less carbon than other fossil fuels, including heating oil, gasoline, diesel, kerosene and ethanol.
Improving efficiency – Propane-powered appliances are usually more efficient – sometimes far more efficient – than electric models of similar size and output; a tankless propane water heater, for example, can save up to 50 percent on energy costs compared to a similar unit powered by electricity.
Reducing harmful impact – Propane is not toxic and does not spill, pool, or leave a residue, which makes it harmless to soil or water in the event of a tank leak. With propane, there are no risks for long-term damage to your home or property if a leak occurs.
The bottom line: If you're looking for an easy way to be a little kinder to the planet, choose propane – and if you need a reliable propane supplier anywhere in our Ontario service area, choose Core Fuels / Red Cap Propane.
Contact Core Fuels today to schedule your propane fill-up – or to learn more about becoming a Core Fuels customer.