How Can I Cut My Propane Gas Bill?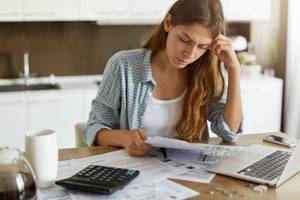 Propane is one of the most efficient home fuels around – but that doesn't mean you can't get a little bit more from your appliances with just a little savvy effort.
Try these cost-effective ways to save some money on propane bills for your Ontario home in the coming months.
Seal air leaks. Protect against drafts by caulking and weather-stripping around windows, doors, and other openings such as ducts, fans, and vents. Your home can lose as much as 30 percent of its conditioned air through leaks in these problem areas!
Inspect and maintain your heating system regularly. A properly working heating system is more efficient and will save you money – often enough to pay for the tune-up in a single year. In the meantime, you'll have heating equipment that will perform better and run more reliably.
Change your furnace filter monthly. A clogged air filter will make your heating system overwork, which means higher bills and a greater likelihood of breakdowns. Check your filter when you pay your heating bill – once a month – and replace it when needed.
Invest in a programmable thermostat. A programmable thermostat will make it easier to shift your thermostat's temperature by a few degrees while you're out or sleeping, which could save you five to 10 percent on your heating and cooling bills every month. That could be enough for the thermostat to pay for itself the first year or two you use it.
Make sensible equipment upgrades. Switch from an electric water heater to a propane tankless water heater and you'll cut your total cost of ownership (installation, equipment, and fuel costs over the lifetime of the equipment) by about one-third. You'll also get unlimited hot water along the way.
Lower your hot water thermostat. Speaking of water heaters, you can shave a few bucks off your water heating bill by dropping the temperature on its thermostat by a few degrees. Set the temperature of your water heater to 49°C (120°F) – hot enough to enjoy your shower while preventing the growth of harmful bacteria such as Legionella, but not the overly-hot typical default setting of 54 to 60 °C.
Drain sediments from your water heater tank. By partially draining your water heater to lime deposits and sediment, you'll improve your water heater's performance and keep it working for longer. Or you can skip draining altogether by investing in a tankless water heater.
Install low-flow showerheads and aerators. With these simple, inexpensive, easy-to-install items, you can reduce hot water usage by up to 50 percent without affecting shower or faucet pressure.
Be smart with your laundry. Always run washing machines and clothes dryers with a full load, and use the efficiency settings on your machines if they have them.
Close vents and doors in unused rooms. This might be the easiest way to save money in the coming months!
Want to save even more on your propane bills this heating season? Become a Core Fuels propane customer! Contact us today to learn more, or to schedule a propane delivery to your Ontario home, farm, or business.