Meet the Core Team: Kevin Core
Powering Ontario for nearly 50 years, community is at the heart of every decision Core Fuels, Red Cap, and Waterloo County Propane make. The Core Fuels team is a community of its own, made up of service-minded individuals dedicated to providing quality fuels to residential, commercial, and agricultural customers. Core Fuels customers have likely gotten to know the Core team like family, and we want to take an opportunity to shine the spotlight on our talented team members.
This month, our spotlight shines on our General Manager: Kevin Core. Kevin's tenure can be traced back to the 1980's, though Kevin will tell you that fuel is "in his DNA." Growing up around the business, Kevin realized a guiding principle which remains with the company to this day: as long as Core Fuels, Red Cap and Waterloo County Propane continued to serve their customers and the community, the business would grow.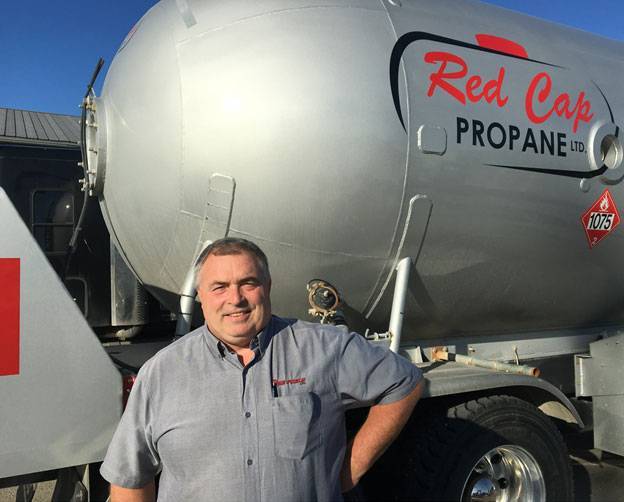 As Core Fuels has grown, Kevin has remained an active participant in every function of the business—from filling propane cylinders, to driving trucks, to filing paperwork, and just about everything in-between. Kevin, now a father of five, places high value on family. His father, Paul Core, has mentored both Kevin and brother James in the fuel business for over four decades. Kevin takes great pleasure in mentoring and teaching others about the fuel business as well, and this is evident in the family values and work ethic in the DNA of the Core Fuels, Red Cap, and Waterloo Propane team.
Despite the continued growth, the company continues to be driven by generosity and compassion. Donating to and supporting "just about every organization that needs our help," Kevin understands that "bringing energy and heat to our neighborhoods has made us a fabric of the community," and that community is about giving back. Outside of the family business, Kevin has coached a variety of youth sports teams in addition to being a member of the Downie Optimist Club: an organization dedicated to helping children achieve their full potential.
With Kevin at the helm, Core Fuels has continued to seek new ways to power the community—whether through expanding coverage to new territories, or by supporting local initiatives. We look forward to Core Fuels' future under Kevin's continued leadership.