Meet the Core Team: Hunter Reid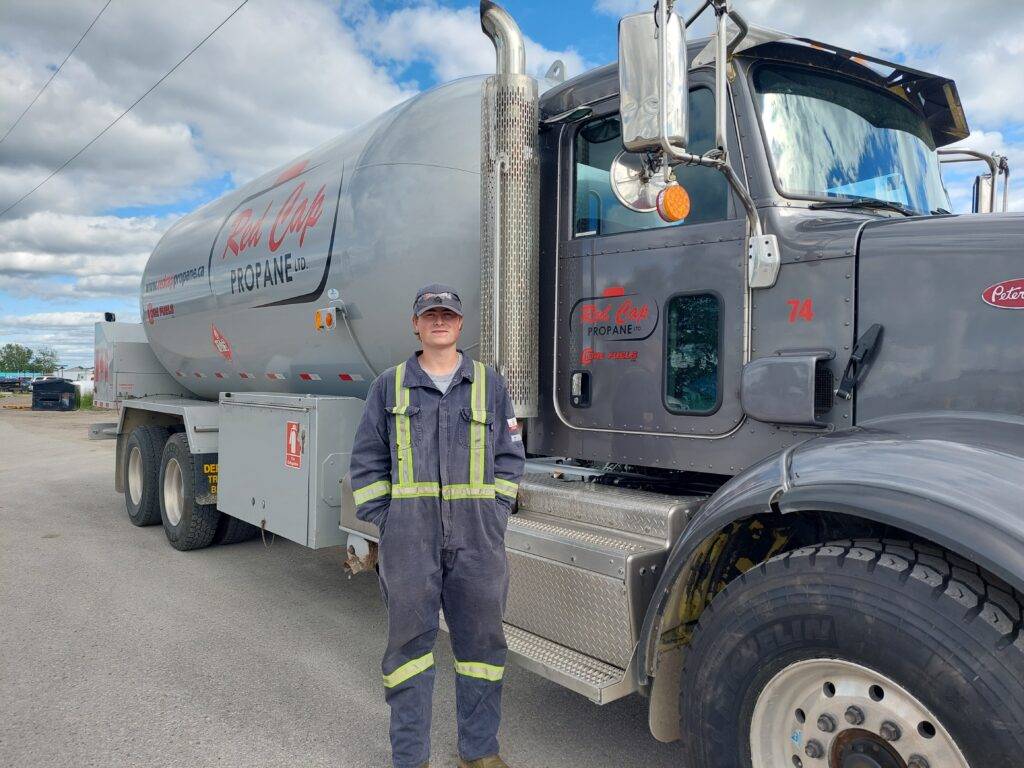 One of our own will be departing Core Fuels / Red Cap this month to embark on a machinist apprenticeship. We'd like to congratulate Hunter Reid for his placement at Little Lakes Machine and Tool and recognize his work with our team over the last several years. Hunter started washing trucks, cleaning the shops and cutting grass for Core Fuels / Red Cap in 2014. Since then, he's picked up a number of responsibilities. Hunter can typically be found operating the propane pumps in Stratford and Cambridge or pitching in with deliveries whenever he's called upon. He enjoys working outdoors and the fast-paced environment. Although he's a young lad, Hunter values the work experience he's gained during his time with us. While continuing to learn some technical skills related to his job, Hunter is proud of the work ethic and professionalism that he's developed. He embraces his interactions with colleagues and customers; mentioning the importance of providing quality service. It's pretty clear Hunter cut from the same cloth as many of us at Core Fuels / Red Cap!
Hunter graduated from highschool in June. Like so many young folks, his school experience was impacted significantly by Covid-19 restrictions. "It was tough not to get the authentic highschool experience – to have to do school online – and then when we did return, to wear masks all day, everyday." Thankfully, things got a little better during the spring and he was able to take part in prom and graduation.
Hunter typically spends his leisure time hanging out with friends or family and riding sleds in the wintertime. He's quite the athlete, as it turns out. His favourite sports are hockey and baseball. Wearing number 5 and playing the hot-corner, Hunter just wrapped up his season with the Stratford Nationals.
When asked what the future holds for him, Hunter was clearly eager to get his apprenticeship started. That's the focus for the immediate future. Is a return to the fuel business possible? "Maybe in the far future, but for now I'm set as a machinist" Hunter states. Again, congratulations from our entire team! We hope and expect Hunter has a bright future ahead of him. Thanks for the years of service!