Five Advantages of Bulk Fuel Delivery for Your Ontario Farm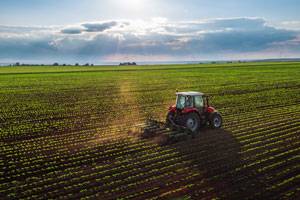 Your farm needs a regular supply of fuel delivered throughout the planting season – whether its colored diesel for your off-road equipment, clear diesel for your vehicles, or propane for your barn heating and generators.
That's why you need a supplier like Core Fuels to provide reliable bulk deliveries when you need them most.
Why choose bulk fuel deliveries from Core? Here are five big reasons:
Flexibility – Our bulk fuel delivery solutions can be tailored to suit the needs of your farm – whether you need fuel delivered once a day or once a month.
Improved productivity – When you choose Core Fuels as your supplier, your fuel will always be delivered safely and efficiently. Bulk delivery will reduce your downtime, and you'll be able to set a daily work schedule without the fear of having to cancel jobs or shut down.
Top-quality products – When you get gas or diesel from a number of local suppliers, you never really know what kind of quality you'll get. Become a Core Fuels customer and you can rest assured that you're getting the best quality fuel with every delivery.
Savings – Fuel prices can be volatile, but a bulk fuel delivery contract can minimize excessive and fluctuating costs.
Convenience – When you sign a bulk delivery contract with Core Fuels, we'll take care of all of your fuel needs. That means you can concentrate on tending your crops rather than managing your diesel and gas deliveries.
The bottom line: Bulk delivery from Core Fuels can make powering your farm easier and more cost effective, and can bring you peace of mind by delivering quality fuel when and where you need it.
If you prefer fueling your fleet on the road, we also offer two convenient Card Lock locations that will keep the gasoline, diesel, propane, and compressed natural gas flowing.
Looking for a bulk delivery solution for your Ontario farm? Trust the pros at Core Fuels. Contact us today to learn more!