Core Fuels Card Lock Location Safety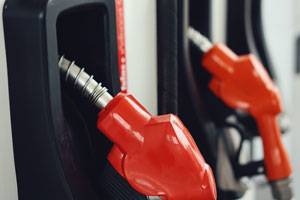 If you want a convenient way to keep your truck fleet on the move making money rather than sitting in long lines waiting to re-fuel, our Core Fuels Card Lock locations can be a valuable, time-saving option for you.
Just be sure to use them safely! Here are some safety guidelines to follow when filling your vehicle at one of our Card Lock sites.
Safety guidelines for our Card Lock locations
The following equipment has been installed at our Cardlock sites – please note the location of this emergency equipment before you begin to fill your vehicle:

Fire extinguisher
Emergency Stop Button (mounted on the card reader panel; will shut down the entire pumping system in the event of an emergency)
Emergency contact numbers (posted prominently at each Card Lock site)

In the event of a fire, please do the following:

Stop the flow of product; if it is safe to do so, press the Emergency Stop Button
Phone the emergency contact numbers to report the problem
If needed, use the fire extinguisher
YOUR SAFETY IS ALWAYS PRIORITY #1. Do not take any personal risks when fueling your vehicle!

In addition to emergency contact information detailed at each Card Lock location, the following emergency numbers are important to remember:

Fire and police – 911
Core Fuels – 519.272.0090 or 1.800.661.2673

As the Card Lock location user, it is your responsibility to receive training on how to properly use the equipment at our facilities. Please note the following safety rules, which are to be followed at all times:

Turn off the ignition before starting up the pumps
Absolutely NO SMOKING near the Card Lock station.
Never use your cell phone when pumping fuel
Always stay with the nozzle while pumping fuel
Fill portable containers on the ground – NEVER in or on vehicles; sparks from static electricity can cause a fire or explosion
Report any fuel spills to our office immediately. If the office is closed, call 1.800.661.2673 or 519.272.0090.
Absorbant material is available at each site to contain spills until help arrives. There is also an Emergency Stop Button on the fueling kiosk.
No devices may be used to hold the nozzle when fuel is being pumped.
Only use one nozzle at a time.
Open 24/7 for quick fueling of your commercial fleet vehicles and larger commercial trucks, our Card Lock facilities in Embro and Stratford, ON will pump all the ethanol and clear diesel you need to keep your fleet up, running, and productive. Our Stratford facility also offers coloured diesel, premium gasoline, propane, compressed natural gas (CNG) and diesel exhaust fluid (DEF).
To learn more about our Core Fuels Card Lock options, contact us today!