Core Fuels / Red Cap will be proudly sponsoring the Argus Residence for Young People. Join us at A Night of Wine & Roses Gala Event at Whistle Bear Golf Club on October 28th. The event consists of a huge live and silent auction, a sumptuous three-course dinner, and unforgettable entertainment. The event raises funds to help the charity generate positive outcomes for young people in the Cambridge community. Argus has been able to diligently support community youth for over 36 years. For more information or to purchase tickets, please visit: https://argusresidence.ca/events/wine-roses/
If you're unable to attend the event, kindly consider a charitable donation to the Argus Residence. In addition to our sponsorship, we will be running a promotion until the end of October. Simply provide a review for Core Fuels / Red Cap or Waterloo County Propane on Google or Facebook to receive a $5 Tim Hortons gift card. For every review we receive, we will donate an additional $5 to the Argus Residence. Thank you to all who contribute!
Join Core Fuels / Red Cap September 13-15 at Canada's Outdoor Farm Show. Running for over 25 years, the show is back, in a big way, after a two year Covid-19 hiatus. It's the largest outdoor farm show in Eastern Canada, welcoming over 42,000 farmers and 750 exhibitors. The event will take place at Discovery Farm Woodstock. Get a chance to see equipment demonstrations, exhibitor-led demonstrations, livestock demonstrations, crop plot tours and many special events!
Find our team in the Outdoor Exhibit Area at booth SM-622. Visitors will be able to check out our new crane service truck and propane truck. Our friend Nelson from Nithwood Enterprises will be joining us to chat about Kingspan diesel tanks. We're also expecting Jake from Transit to stop by to lend his oil and lubricant expertise. If that wasn't enough, we'll be offering up a limited edition Core Fuels / Red Cap branded Pit Boss portable grill. Drop by to enter the raffle or to snap a picture with our Minions propane cylinders. They're always a hit with the kids!
Our team is revved up and ready to talk about all things fuel and energy. You're not going to want to miss this one, folks! For more information visit: www.outdoorfarmshow.com/ or message us at; info@corefuels.ca .
The team at Core Fuels is all geared up for summer. Thankfully, lockdowns have subsided and we're excited for the return of
many events we've enjoyed in years past. Looking for a fun day with the family or an afternoon of golf with some colleagues?
Check out our schedule below for some summer fun in your community. You'll be sure to see us out there in full force!
83rd Embro Highland Games
July 1, 2022
St. Marys Homecoming 2022
July 1, 2022 – July 3, 2022
Go For The Green Golf Tournament in Sponsorship of the Kidney Foundation
July 21, 2022
Embro Truck and Tractor Pull
July 29, 2022 – July 30, 2022
Stratford on Avon Shrine Club 9th Annual Golf Classic
August 6, 2022
Downie Optimist St. Pauls Steak Stag
August 11, 2022
168th Mitchell Fall Fair
September 2, 2022 – September 4, 2022
Canada's Outdoor Farm Show
September 13, 2022 – September 15, 2022
Community Living Stratford and Area 17th Annual Charity Golf Classic
September 19, 2022
Embro & Zorra Agricultural Society Fair
TBD
For more event details, please message info@corefuels.ca or follow us on social media!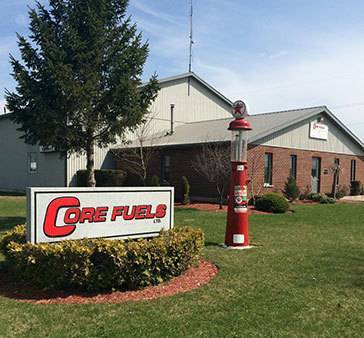 We, at Core Fuels and Red Cap Propane, will be celebrating some momentous milestones in April. As of April 20, the Core family will have been proudly serving Stratford and the surrounding area for 50 years! Not to be outdone, Red Cap Propane turns the page on its 18th year of operations on April 1. Congratulations to Steve, Scott, Kevin and James for your continued success – and a very special congratulations to Paul and Mary Lynn Core! Their spirit and humility very much define our organization to this day.
Looking back over the decades, it's important to recognize our history. As a young man, Paul Core relocated to Stratford from his hometown of Brampton to establish Core Petroleum Ltd. His wife, Mary Lynn, who still called Brampton home, took the train to Stratford every day to help Paul in the office. Eventually they bought a farm outside of Stratford where they raised their family.
They operated the business together for 20 years, until 1992, when their sons James and Kevin started Core Fuels Ltd. The brothers were able to build a larger shop at 219 Lorne Ave E, where our head office stands today. As the business grew, Scott Skinner and Steve Culliton were hired to manage operations and sales, respectively. Seeing an opportunity in the propane market, the four joined together to establish Red Cap Propane Ltd. in 2004.
As our territory continued to expand, we opened a second location in Alma in 2010 to better accommodate our customers north of Stratford. Later that year, we installed our second cardlock at 117 Huron St. in Embro, offering 24-hour gas and diesel service.
Over the following years, the company was able to expand the Stratford cardlock, adding natural gas (CNG), auto-propane and diesel exhaust fluid pumps. A third full-service cardlock was installed at 6976 Wellington Rd 7 in Alma. Additionally, a bulk loading facility in Stratford was built to better supply Core Fuels customers.
In 2019, Core Fuels and Red Cap Propane acquired Waterloo County Propane in Cambridge. Our shop and fill depot at 165 Avenue Rd. proudly offers customers cylinder and auto propane.
From a mom-and-pop fuel shop to a growing organization with over 50 employees, Core Fuels and Red Cap Propane have certainly come a long way. The Core family is very proud of the business that has been built over the last 50 years. It's with great respect to our history that we will continue our commitment to offering quality service and a fair price. Congratulations, again, to all of our dedicated staff. We're excited to see what the future holds at Core Fuels/Red Cap.
We focus our attention, this month, on front-line health care workers throughout Southwestern Ontario. As we turn the page on the second full year of the Covid-19 pandemic, it's important to recognize the courage and dedication of so many who worked endlessly to protect our communities from this devastating virus.
To all of those who've sacrificed their own safety and well-being during this crisis, we are eternally grateful. The team at Core Fuels thanks you and will forever owe a debt of gratitude.
Community stewardship is a fundamental company value at Core Fuels. We are very proud of our commitment to giving back whenever and however able. To honour our brave healthcare workers, Core Fuels has made contributions to The Hospital Activity Book For Children over the last few years.
In partnership with Make-A-Wish Canada, SickKids, and the Stollery Children's Hospital Foundation, The Hospital Activity Book For Children has been donating books for over 25 years to keep children occupied during very difficult times. It's an incredible cause that we're very happy to help. For more information or to get involved, visit: https://www.habfc.com/.
Core Fuels has proudly served Ontario for nearly 50 years. Our communities remain at the forefront of every business decision and in addition to providing quality fuels and exceptional service to our customers, the Core family is constantly seeking opportunities to give back and help others.
One way in which Core Fuels is giving back this year is by sponsoring Stratford House of Blessing's 10th annual Empty Bowls Fundraiser and Auction on Friday, November 19th. The House of Blessing provides emergency support to the less fortunate, like frozen and shelf stable food, healthy school snacks, diapers, and baby formula. Stratford House of Blessing also aims to put smiles on children's faces, and your support will go toward Christmas toys and Off to School Smiling kits.
Empty Bowls is built on the idea that "it takes a village to feed our community." Core Fuels, Red Cap, and Waterloo County Propane ask you to consider partnering with us to support the House of Blessing or your local food banks and shelters. As the last fundraiser was canceled entirely due to Covid-19, it is even more important that this year's Empty Bowls is a tremendous success. Donations and sponsorships of any amount will help give back to our communities. Let's support the House of Blessing in being a beacon of hope, a safe place of comfort and practical help for those in need—socially, spiritually, physically, and emotionally.Join us for a Filled with Sharing "Stone Soup" cooking class followed by the Filled with Love feature event, including live music and storytelling. This year's Empty Bowls event will also feature a virtual component which includes an artist-made bowl, an event link with access to the virtual auction, and several food vouchers from local establishments. Event tickets are available November 2nd, 2021. www.shob.org/empty-bowls
Core Fuels, Red Cap and Waterloo County Propane are aligned with Stratford House of Blessing's mission to help others in the community whenever possible, and hope that fellow businesses and community members will support Empty Bowls on November 19th.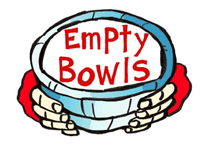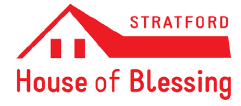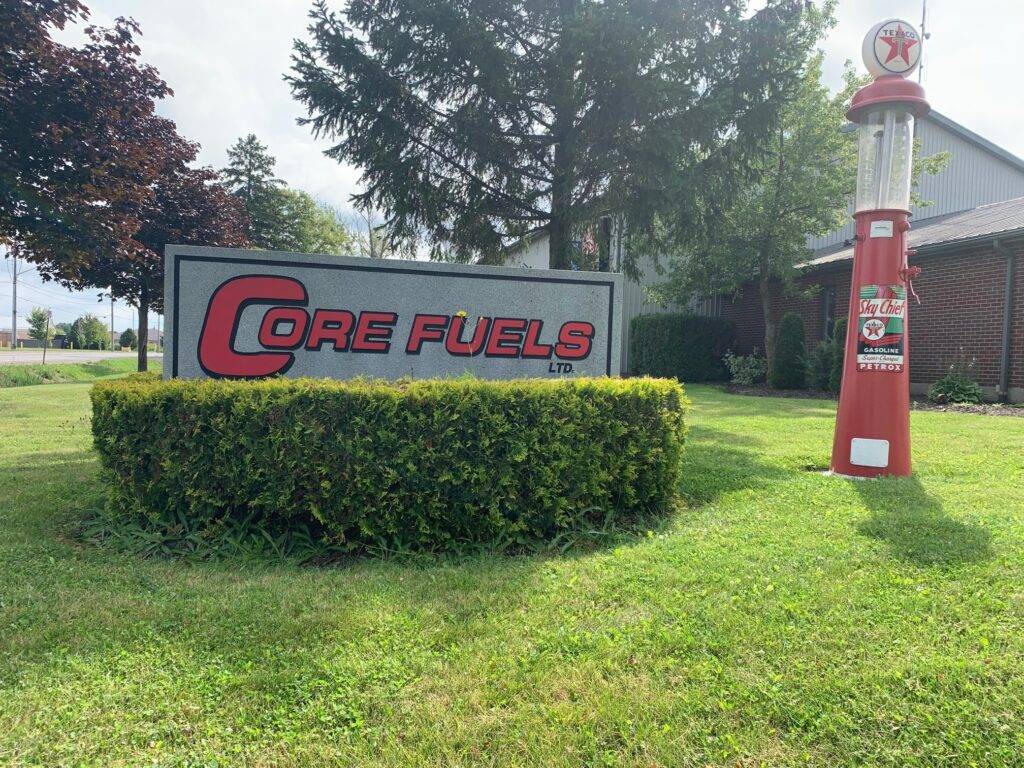 For 50 years, Core Fuels has been committed to delivering quality service and exceptional products to our Ontario neighbours. Powering the community safely has remained the mission of Core Fuels, Red Cap Propane and Waterloo County Propane, and customers are guaranteed only the safest and most reliable fuel sources.
Propane is, for many reasons, one of the safest fuel sources available, and delivery and installation from Red Cap and Waterloo County Propane ensures unparalleled service and peace of mind for your family. Despite being a relatively safe source of fuel, abiding by safe propane practices remains vital–as with any energy source.
Pay Attention
One property of propane which makes it a safer choice is the presence of Ethyl Mercaptan–an odorant which immediately alerts users to potential leaks via a rotten-egg smell. Should you detect this odor:
Immediately extinguish all open flames
Refrain from turning on light switches or using any appliances–including telephones
Evacuate the building and clear the area, close all fuel tank valves
Contact our 24 hours customer service number, from a safe distance
Propane cylinders possess several markings which display manufacturing dates and cylinder requalification dates. Understanding these markings is crucial, and the Core Fuels team is glad to assist customers with debunking cylinder markings.
Safe Storage
Propane tanks are regulated by Transport Canada to ensure user safety, and the agency requires that tanks not be filled more than 80% to accommodate for changes in volume as temperature fluctuates. Transport Canada also ensures the safe storage of propane by requiring that each tank be equipped with a pressure relief valve which will automatically open or close should a tank be subject to abnormal conditions.
Take Extra Steps
Despite the many added safety measures which propane manufactures take to ensure the safety of all users, the Red Cap Propane team suggests customers take these added measures to guarantee safe propane use:
Recognize the signs of carbon monoxide (CO) poisoning, and install CO detectors around your home–testing detectors regularly and replacing every five years
Know the locations of underground gas service lines
Contact our 24 hr customer service number, if you believe your propane equipment may be damaged
The best way to ensure that your propane solution is as safe as possible is by trusting the certified gas technicians at Red Cap and Waterloo County Propane with delivery and installation. Red Cap and Waterloo County Propane's commitment to safety does not end at installation, and our experts are glad to further educate customers on propane care, safety, and operation.
To learn more about our range of home propane and commercial fuels, complete the contact form here and a Core Fuels customer service representative will be glad to assist you. 
Serving its Ontario neighbours for over 45 years, Core Fuels has cemented itself as a part of the local community. The Core family is committed to providing quality fuels and exceptional service, and is proud to serve its residential, commercial, and agricultural customers that help keep Ontario moving. 
The Card Lock system from Core Fuels is the solution of choice to keep vehicles on the road rather than waiting in line for fuel. The 24/7 convenience of Card Lock has also made it a great asset to communities where fueling stations are sparse, and hours are limited.
The unmanned fueling systems from Core Fuels can be found in several locations across Ontario, with the newest Card Lock being in Zorra's Village of Embro. Both ethanol gasoline and clear diesel will be available at the Embro Card Lock, supporting residents with a variety of fuel types to choose from while accepting most prominent forms of payment.
To commemorate the installation of the Embro Card Lock system, Core Fuels has partnered with the Zorra Splash Committee to give back to the welcoming community. In addition to donating $10,000 toward the Embro Splash Pad, Core Fuels will also be donating a percentage of proceeds from all August fuel sales at the Embro Card Lock toward the Splash Pad.
Through the month of August, 3 cents from every litre of fuel sold at the Embro Card Lock will go toward funding the Village of Embro's Splash Pad–a much-deserved attraction for the community.
A very special thanks is owed to the Zorra Splash Committee, as well as the Village of Embro for graciously welcoming Core Fuels into the community.
Visit the new Embro Card Lock system at 117 Huron Street all month long and help celebrate the Village of Embro with every fuel purchase!