The birds are chirping, the sun is shining, and the Jays are rolling – spring is in full bloom! As we dust off our patio sets and fire up our grills, we wait in eager anticipation for May to come around so that we can relinquish our pool covers and prepare our backyard oases for summertime. Here are some quick trouble-shooting tips from the folks at Core Fuels / Red Cap Propane to get your pool heaters up and running:
Igniting Your Heater
Ensure the breaker and heater are turned on and your thermostat is set appropriately.
Inspect the pump, filter, and venting. Clean out any debris.
Check that the gas supply valve is open and the pilot is lit (if not electric ignition).
Open the plumbing and filter valves to allow proper water flow.
Improving Water Flow
Keep the filter and pump strainer basket in good condition and clean.
Limit water features operating at once. Try alternating between the vacuum system and pool heater.
Ensure the pressure sensor/switch is not defective. Replace if necessary.
If using a variable speed pump, make sure you meet the minimum GPM flow for your heater.
Check that your pool water chemistry is accurately balanced and consistent.
Hire a technician to inspect the pressure sensor, high limit switch, thermal regulator and heat exchanger. Code stipulates that pool heaters shall be inspected on a yearly basis.
Generating Proper Heat From Pool Heater
Ensure the temperature sensor is installed properly and is in working condition.
Set your thermostat to a higher temperature.
Confirm that the pool heater is properly sized. An overworked and undersized pool heater will shut down from high limit switch activation. It won't be able to effectively heat the pool.
A reminder not to forget to call and arrange a delivery for your pool propane tank in the coming weeks. For more helpful propane and fuel tips, like and subscribe to our YouTube page or find us on social media!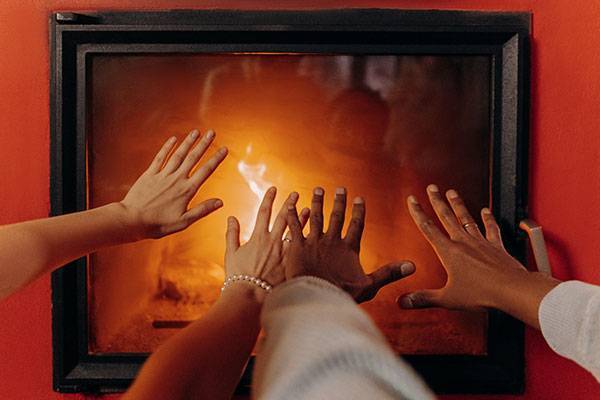 Well, well, well…Winter has finally reared its ugly head! Temperatures are plummeting and the cost of living seems to rise every day. Welcome to 2022! With that being said, the team at Core Fuels has put together these helpful tips on how to reduce heating costs to your home this winter:
Ensure windows and doors are properly shut, sealed and weather-stripped.

Windows (and doors) are opened periodically and can greatly affect the temperature in your home. Ensuring they are sealed and shut properly is crucial.
Try to plug drafty areas in your home.

Try different sealants where applicable for outlets and vents. Again, weather stripping works for doors and windows.
Routinely change furnace filters.
Block off unused rooms.

This will help keep heat in rooms where you and your household gather more frequently.
Dial back the thermostat at night and while away.

This will greatly save energy and as such save you money!
Limit wasteful hot water usage.

Water usage can account for a high percentage of your energy costs.
Service heating appliances regularly.

Poorly kept heating appliances can burn energy at higher rates. This will result in higher costs and lesser production.
Install a carbon dioxide detector.

Carbon dioxide is a biproduct of incomplete combustion and symptomatic of a poorly functioning appliance.
Limit exhaust fans in kitchen and bathrooms.
Ensure exhaust from fans and appliances are clear of debris, snow and ice.
Open sun-facing drapes and blinds. Close wind-facing drapes and blinds.

Sunlight is a great source of heat.
Use register diverters to reduce warm rooms and help cold areas.
Keep your families warm this winter while saving some money. For more information on how to reduce heating costs, give our team a call at our Stratford, Alma or Cambridge offices. Please like and subscribe to our pages on social media!
Check out Core Fuels' November 2021 Lubricant Sale on Grease, Motor Oil, D.E.F. and Hydraulic Oil. Sale ends November 30, 2021.
Check out Core Fuels' Fall 2021 Lubricant Sale on Grease, Motor Oil, D.E.F. and Hydraulic Oil. Sale ends November 30, 2021.
Just because the days get shorter and temperatures get lower doesn't mean that life gets put on hold, and construction crews and families alike rely on propane to keep patios and job sites both warm and comfortable.
Powering our community safely is part of our mission at Core Fuels and Red Cap Propane Ltd., so we have put together some valuable information on safe fall and winter propane use. Whether you're using propane to keep your site workable or your outdoor patio cozy, have fun and stay safe with these tips.
Understand your outdoor heating options
There are many different methods of outdoor heating, including direct flame found in firepits, and indirect flame used in radiant heaters. Propane can deliver safe and consistent heat to these heaters via small cylinders which can be refilled at the depot, or by connecting to a larger tank which can be refilled on-site.
Outdoor heaters can range from 40,000 BTU for personal patio heating to 400,000 BTU heaters capable of warming construction sites. It is important to match the specific BTU with the correct size cylinder, and Core Fuels has a full rental fleet of heaters and cylinders for all your cool-weather needs.
Common cold-weather propane hazards
Propane is as flammable as any fuel and is stored at high pressures. As temperatures undergo extreme changes, propane cylinder pressure may also fluctuate—resulting in the inadvertent release of gas via the cylinder pressure release valve. Gas leaks near open flames or combustion engines can prove especially dangerous, so pay close attention to cylinder pressure and be sure to clear the area if you detect a foul odor. When used under the correct supervision, propane-powered heaters are an ideal source of warmth for safe cool-weather outdoor fun.
Meet safety standards and follow these guidelines
While standards vary for commercial and personal use of propane, Core Fuels and Red Cap Propane Ltd. insists our customers adhere to all propane safety guidelines. Ontario's Technical Standards and Safety Authority (TSSA) governs fuel safety standards, strictly enforcing certification requirements on job sites, with Ontario legislation also mandating specific regulations for propane transport and storage.
Safely using propane at home begins with ensuring tanks are filled by the trained personnel at Red Cap Propane Ltd., and that cylinders are inspected and requalified every ten years and replaced as needed. The strong odor of mercaptan found in propane will alert users to a leak, in which case users should evacuate the area, closing the supply valve if it is safe to do so. Patio heaters should be installed according to the specifications of the manufacturer and should be away from all fire hazards. Adhering to these patio heater guidelines will mean you can spend the winter relaxing both warmly and with peace of mind:
Patio heaters should never block exit paths or fire hydrants
Potential fire hazards should be cleared from the heater's surrounding area—including tablecloths umbrellas, awnings, and decorations
Keep heaters clear of smoking areas
Ask the experts
There are several resources at your disposal when it comes to propane safety on a construction site or at home, including courses offered by the Infrastructure Health and Safety Association (IHSA). The service-minded team at Core Fuels and Red Cap Propane Ltd. is committed to answering your questions and keeping you safe, and we are here to make sure that your cool-weather propane use is enjoyable.
Diesel fuel is the lifeblood of many Ontario businesses, and having a reliable supply of the fuel could mean the difference between making it big or taking a dive in today's competitive Canadian marketplace.
That's why it's important to choose a diesel fuel supplier that takes great pride in getting diesel deliveries to you when and where you need them, in any weather – a company like Core Fuels.
Whether you need diesel fuel deliveries for your construction company, farm, or factory, or to power generators for your hospital, school, nursing home, or critical care center, we know what it takes to keep you up and running.
Count on Core Fuels for:
High quality diesel fuel – Whether you need clear or coloured diesel for your commercial venture, Core Fuels has you covered with quality fuels for on-road and off-road use. All our diesel fuel is guaranteed to meet all federal and provincial quality standards, and we blend our fuels with high-quality additives so they perform well in the harshest Canadian weather.
The most reliable diesel deliveries in Ontario – At Core Fuels, we pride ourselves on our track record of thousands of on-site, on-time deliveries. While we may not be able to predict the weather, you can rest assured that our well maintained delivery fleet will be on the road driving through it, prepared to deliver fuel – and value – for your business.
Unequaled customer service – It might sound old-fashioned, but Core Fuels works hard to earn your trust as a problem-solving partner. Our superb and attentive customer service team will take care of you with every delivery, and our courteous, knowledgeable staff will take the stress and guesswork out of commercial diesel deliveries by making ordering easy and hassle-free.
For premium diesel fuel delivered to your job site or farm – with excellent service at a fair price – trust the pros at Core Fuels. Contact us today to learn more, or to become a Core Fuels customer.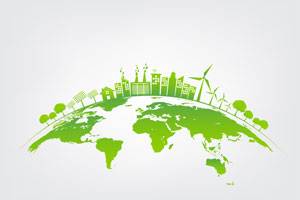 While steps like recycling bottles and replacing our SUVs with hybrids will help grow your green footprint, there are few things that will affect your impact on the planet more than changing the way you power your Ontario home.
If you're looking for a greener way to fuel your appliances without sacrificing comfort or performance, look no further than propane gas.
Propane gas: high efficiency, low emissions performance
Propane is one of the lightest, simplest hydrocarbons in the universe – and as a result, it is one of the cleanest-burning of all fossil fuels. It's so clean, in fact, that propane is not considered a greenhouse gas!
When you choose propane-powered appliances for your home, farm, or business, you will be:
Reducing emissions – Propane combustion produces less than half the greenhouse gas emissions of electricity to produce the same amount of energy. It also contains less carbon than other fossil fuels, including heating oil, gasoline, diesel, kerosene and ethanol.
Improving efficiency – Propane-powered appliances are usually more efficient – sometimes far more efficient – than electric models of similar size and output; a tankless propane water heater, for example, can save up to 50 percent on energy costs compared to a similar unit powered by electricity.
Reducing harmful impact – Propane is not toxic and does not spill, pool, or leave a residue, which makes it harmless to soil or water in the event of a tank leak. With propane, there are no risks for long-term damage to your home or property if a leak occurs.
The bottom line: If you're looking for an easy way to be a little kinder to the planet, choose propane – and if you need a reliable propane supplier anywhere in our Ontario service area, choose Core Fuels / Red Cap Propane.
Contact Core Fuels today to schedule your propane fill-up – or to learn more about becoming a Core Fuels customer.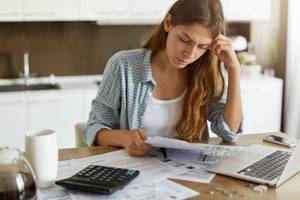 Propane is one of the most efficient home fuels around – but that doesn't mean you can't get a little bit more from your appliances with just a little savvy effort.
Try these cost-effective ways to save some money on propane bills for your Ontario home in the coming months.
Seal air leaks. Protect against drafts by caulking and weather-stripping around windows, doors, and other openings such as ducts, fans, and vents. Your home can lose as much as 30 percent of its conditioned air through leaks in these problem areas!
Inspect and maintain your heating system regularly. A properly working heating system is more efficient and will save you money – often enough to pay for the tune-up in a single year. In the meantime, you'll have heating equipment that will perform better and run more reliably.
Change your furnace filter monthly. A clogged air filter will make your heating system overwork, which means higher bills and a greater likelihood of breakdowns. Check your filter when you pay your heating bill – once a month – and replace it when needed.
Invest in a programmable thermostat. A programmable thermostat will make it easier to shift your thermostat's temperature by a few degrees while you're out or sleeping, which could save you five to 10 percent on your heating and cooling bills every month. That could be enough for the thermostat to pay for itself the first year or two you use it.
Make sensible equipment upgrades. Switch from an electric water heater to a propane tankless water heater and you'll cut your total cost of ownership (installation, equipment, and fuel costs over the lifetime of the equipment) by about one-third. You'll also get unlimited hot water along the way.
Lower your hot water thermostat. Speaking of water heaters, you can shave a few bucks off your water heating bill by dropping the temperature on its thermostat by a few degrees. Set the temperature of your water heater to 49°C (120°F) – hot enough to enjoy your shower while preventing the growth of harmful bacteria such as Legionella, but not the overly-hot typical default setting of 54 to 60 °C.
Drain sediments from your water heater tank. By partially draining your water heater to lime deposits and sediment, you'll improve your water heater's performance and keep it working for longer. Or you can skip draining altogether by investing in a tankless water heater.
Install low-flow showerheads and aerators. With these simple, inexpensive, easy-to-install items, you can reduce hot water usage by up to 50 percent without affecting shower or faucet pressure.
Be smart with your laundry. Always run washing machines and clothes dryers with a full load, and use the efficiency settings on your machines if they have them.
Close vents and doors in unused rooms. This might be the easiest way to save money in the coming months!
Want to save even more on your propane bills this heating season? Become a Core Fuels propane customer! Contact us today to learn more, or to schedule a propane delivery to your Ontario home, farm, or business.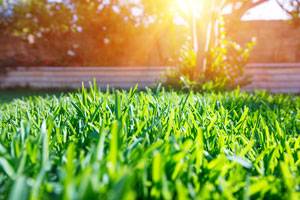 Competition is fierce for professional landscapers in Ontario these days, with everyone looking for new ways to expand their business, cut their costs, and stick around for the long haul.
Want to know one of the best ways to get a leg up on your peers in the local landscaping market? Switch your lawn maintenance equipment from gasoline to propane gas.
Versatile enough to use for gear ranging from commercial lawn mowers and trimmers to your fleet of delivery trucks, propane gas is a great choice because it is:
Economical – With lower costs and no fuel tax, you'll reduce fuel costs by at least 10 percent with propane – and probably much more.
Clean – Propane has a higher octane rating than gasoline, so you'll spend less money on oil changes and ongoing maintenance (not to mention that your equipment will spend more time working and less time in the shop)
Eco-friendly – Propane emits up to 60 percent less carbon than other fuels, which will give you an advantage when you bid on jobs with environment-conscious customers.
Spill- and steal-proof – With its closed fuel system, propane virtually eliminates costly spills and fuel theft.
Abundant in Canada – Canada is the world's fourth-largest propane producer, and more than half of the propane our country produces stays right here at home. There will always be propane on hand for you!
If you're looking for a new way to stand out in a crowded Ontario professional landscaping market, propane could be just the advantage you're looking for – and Core Fuels / Red Cap Propane Ltd. is your source for all your propane delivery needs.
Make Core Fuels the propane supplier for your Ontario-based landscaping business! Contact us today to learn more, or to become a Core Fuels propane customer.
Once you make the switch from a charcoal barbecue to the clean-burning convenience of a propane grill, you'll probably find yourself spending more time cooking in the great outdoors – and using more propane gas in the process.
The good news is that exchanging or refilling a propane tank is super easy. But occasionally, you will need to do more than that: eventually, you will either have to dispose of or recycle your propane gas cylinder.
When that time comes, here are some guidelines:
Propane cylinders should never be thrown in household garbage or recycling containers for roadside pick-up! Always recycle propane cylinders properly. In most parts of Canada, provinces and municipalities make Household Hazardous Waste (HHW) collection facilities available to businesses and households. In Ontario, propane cylinders are accepted at municipal transfer facilities, provincial parks (for non-refillable cylinders) and at regular collection events. For more information, visit www.makethedrop.ca.
Some gas stations and retailers who sell and refill propane cylinders will accept expired cylinders, particularly if you purchase a new one. Contact your retailer for details.
If your refillable propane cylinder is rusted, dented or otherwise damaged, it can no longer be filled or requalified; these cylinders must be recycled (see above).
Re-qualifying your propane cylinder
In Canada, refillable propane cylinders must be inspected and re-qualified every 10 years. If your propane cylinder has past its expiry date, only a Transport Canada-registered re-qualifier can certify it. It's against the law to fill an expired or damaged cylinder.
To determine the date of expiry for your propane cylinder, look for identifying marks stamped onto the collar of your cylinder that show the original date of manufacture and any subsequent re-qualification dates. To learn more about requalification, visit this page on www.tc.gc.ca.
Propane cylinder safety
An "empty" propane cylinder will almost always contain some residual propane – always take propane precautions when handling it.
Always store and handle cylinders outdoors, away from heat or heat sources (matches, smoking materials, etc.). Keep them in a secure, well-ventilated area, off the ground, on a non-combustible base.
Never store propane containers indoors or in your garage. Never store spare cylinders under or near the barbecue. Never smoke while handling a propane cylinder.
Always store ad transport propane cylinders in a vertical position with the valve closed.