Automatic Propane Delivery for Your Ontario Farm: Take the Worry Out, Don't Run Out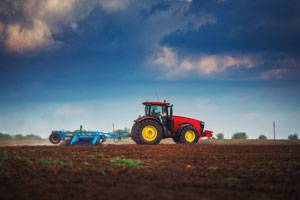 It's one of the busiest times of the year for farmers here in Ontario, as crops reach their peak and are ready for harvest.
The question is, will you be ready with enough fuel to power your combines, tractors, balers, forklifts and other farm equipment as the farming pace quickens through the season?
You will if you become a Core Fuels auto delivery customer.
With auto delivery, you can rest assured that Core Fuels has your back no matter how busy things get on your farm. We'll estimate your how much propane you'll use based on past seasons, making adjustments as needed for equipment expansions and other variables. Then we'll make propane deliveries automatically to your onsite propane tank so you can spend more time on your farm and less time on the phone.
Bulk fuel deliveries also available
Need fuel other than propane to keep your farm running? Core Fuels can help you there, too, with a range of products available at fair prices for customers in our Ontario service area.
Fuels we offer include:
Diesel fuel (clear and coloured)
Gasoline—regular (10% ethanol)
Premium gasoline
Generator fuel
Naphtha
Kerosene
Stove oil
If you need somewhere to put that fuel, we offer expert fuel tank installation in a range of sizes. Our highly trained, fully licensed petroleum and propane technicians will work quickly, safely and neatly to get your oil or propane tank installed in compliance with all TSSA and commercial codes.
Summer harvest time is coming…are you ready for it? Make sure you have enough propane and other fuels on hand to handle any farming task with reliable propane delivery and bulk fuel delivery from the pros at Core Fuels and Red Cap Propane. Contact us today to learn more!