10 Interesting Facts About Propane Gas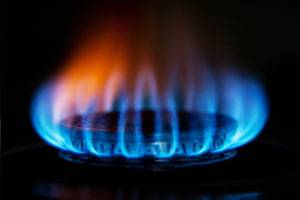 Propane is one of the most eco-friendly and efficient home fuels around – and one of the most versatile. In fact, you can power just about anything with propane, and probably save money in the process!
Don't know much about clean, green propane? Here are 10 facts about this clean, green home energy source:
Propane gas emits less than half the greenhouse gas emissions of electricity; in fact, propane exceeds the requirements for clean fuel regulations.
It takes less propane energy than electricity to run the same appliance.
Propane does not cause long-term environmental damage in the form of spills or hazardous disposal; propane is also considered to be nontoxic.
Propane gas does not spill, pool, or leave a residue; this makes it harmless to soil or water if a tank leaks.
Propane furnaces can be up to 95 percent efficient, saving energy without you having to give up comfort.
Propane tankless water heaters can achieve even greater efficiency – up to 98 percent.
Propane clothes dryers dry more quickly and with less static created than electric units, saving you time and money and reducing wear and tear on your wardrobe.
Propane ranges and ovens enable precision and instant temperature control – which is why nearly 95 percent of professional chefs choose to cook with gas.
Outdoor grills use very little gas to cook and can help keep unwanted heat outside during the warm summer months, which can help save on cooling bills.
Propane is good for our country's economy, too, since more than 90 percent of it is produced domestically.
Did you know that Core Fuels provides reliable propane deliveries for your home or business throughout our Ontario service area? Contact Core Fuels / Red Cap Propane today to learn more!
Core Fuels – serving our Ontario neighbors from convenient locations in Alma and Stratford, ON since 1972!